What's good about Softline is that optimization and improvement processes never stop. They keep working to maximize our retention rate.
'What we like about Softline is that it is very easy to work with them. Their agility and speed of deployment help us meet our targets swiftly and efficiently. We also get constant support from the team dedicated to us'.
'Softline creates Shopping Carts customized to support local languages, customer service, currencies, payment methods, taxes and invoices. Everything is fully adapted'.
Softline eCommerce has helped to increase our eCommerce sales and conversion rate in our shopping cart. Our customer satisfaction is now at 95 percent, which is huge.
The eCommerce providers host our shopping cart and oversee that transaction as well as maintaining the relationship with customers. From our side, we direct all the traffic from our website to the shopping cart, which is protected by Softline. They also handle manual renewable emails and outgoing renewable emails.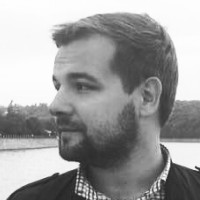 Leonid Granovsky
Head of eCommerce, Russia, EECA & Baltic